FINALLY: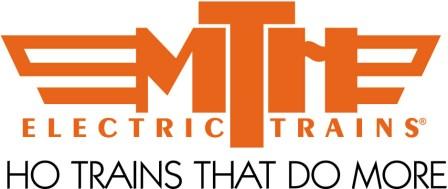 MTH COMPATIBLE LOCOMOTIVES FOR
THE MÄRKLIN H0 3-RAIL SYSTEM!
We had to wait a long time but the delivery of Märklin H0 compatible locomotives from MTH (Mike's Train House) has started. MTH has made several announcement informing us about types of locomotives and railroads.
To make it easier for everyone I have compiled a list of all of the locomotives with their pictures. The list is sorted by railroad and if you click on the individual item numbers you can see a picture of the model.
Every locomotive is equiped with a Proto-Sound 3E+ System Sound Decoder. These sound decoders can be operated analog or digitally with the Märklin Digital System. Lots of different functions and sounds are already installed
The locomotives have NEM 365 pockets for Märklin couplers, a pick-up shoe for the 3rd rail is installed and the wheels are right for the Märklin track (NEM 340 wheels).
ToToTrains is an authorized dealer for MTH so if you are interested in H0 DCC locomotives or anything 0-scale please don't hesitate to contact me and I'd be very happy to help you out.
For the brochure click on this link: MTH H0 BROCHURE 2013 and for the complete list click on this logo: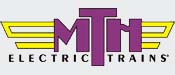 Have fun snooping around!

Prices do not include shipping from ToToTrains to you. Applicable taxes apply.
ToToTrains, LLC is not liable for typo's or any change in price or delivery due to manufacture's decision(s).

Jan Bröcker